Meet Our Newest Strategic Alliance Partner: MacKay CEO Forums
Waterstone Human Capital is excited to announce a key strategic partnership with MacKay CEO Forums, the highest-impact, least time-intensive professionally led peer learning groups in Canada and around the world.
"At Waterstone, our goal is to help organizations build high performance cultures that drive growth and business performance. To do that, organizations need the right people, the right tools, and the right partners," says Marty Parker, President and CEO at Waterstone Human Capital. "Together with MacKay CEO Forums, we are able to offer our clients and Canada's Most Admired Award winners access to all the resources they need to build and sustain business growth and success that's rooted in culture."
Waterstone's culture experts help transform organizations through two central concepts – transformational recruitment and culture crafting. MacKay CEO Forums brings results-oriented CEOs, executives and business owners together to solve their toughest problems and maximize their best opportunities through peer learning and support.
More access to peer support and best practices
Thanks to this new partnership, Waterstone's clients and our network of Canada's Most Admired Corporate Cultures and Canada's Most Admired CEO award winners now have access to MacKay CEO Forum's world class peer support and events.
In addition to access to join a MacKay CEO Forum, Waterstone clients and award winners will receive:​
Complimentary EDGE membership, which provides access to up to three peer support meetings per year.​
Member only pricing to MacKay Waterstone EDGE events, including the annual EDGE one-day CEO and Executive Summit.​
Free exclusive access to special content and resources that highlight key business challenges and recommendations.​
Access to a directory of approved business advisors that members may choose to engage with.​
Access to 70+ CEO EDGE breakfast events across Canada and virtual events around the world.​
We'll be providing more information about accessing these partnership benefits in the coming weeks. In the meantime, please reach out to our team to learn more.
About MacKay CEO Forums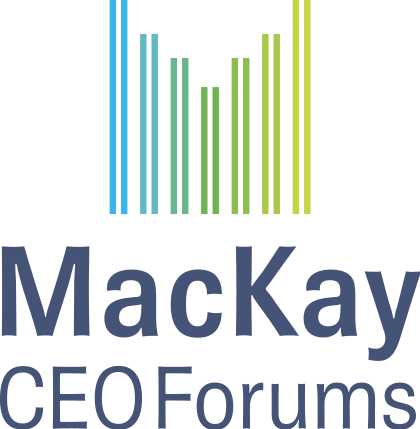 With over 1,200 members, MacKay CEO Forums is the highest-impact, least time-intensive professionally led peer learning groups in Canada and around the world. Each peer group is led by a MacKay Forum Chair, all of whom are award winning and inspiring coaches, consultants, and advisors to the global business community. In addition to peer support groups, MacKay hosts 70+ CEO EDGE breakfast events in Canada and virtual events around the world, plus a 1-day CEO EDGE Summit each year to provide opportunities for business leaders to participate in high-impact peer learning events that are designed to give them the leadership EDGE.

About the Waterstone Strategic Alliance Program
Waterstone's Strategic Alliance Program connects organizations in non-competitive industries with executives at fast-growing, mid-market companies within our network. Partners work together to help facilitate introductions to other partners and companies within our networks, offering relevant support and services to leaders who believe their culture is their competitive advantage.
And importantly, we work to measure impact that participation in the program has on growing partners' businesses.

Learn more about the program and our partners.