Waterstone's Culturepreneur Operating System
Simple. Proven. Measureable.
Culturepreneurial leaders and organizations see their culture as the means through which they can drive unprecedented levels of innovation, competitive advantage, and performance.
Waterstone's Culturepreneur Operating System supports organizations in doing just that by leading executive leadership teams through a simple, proven, and measurable approach to drive performance through culture transformation.
With Waterstone's Culturepreneur Operating System, your culture will truly become your competitive advantage. We will work with you and your leadership team to:
Assess the current state of your organization's culture and engagement.
Paint the picture of the desired culture that will drive your organization's performance.
Develop the culture transformation roadmap and scorecard, including key priorities and measures needed to achieve and sustain the desired culture.
Engage leaders and teams in culture transformation through the building of key leadership competencies and develop the behaviours and practices most essential to building high performance teams and cultures.
Measure the impact your culture has on your organization's performance.
Apply a standard, repeatable, process for putting culture at the center of strategy.
Waterstone's Culturepreneur Operating System can help you transition to a culturepreneurial process by using culture as a business system—planning, developing a strategy, and setting measurable objectives and tactics to get you to the outcomes you desire. The process includes: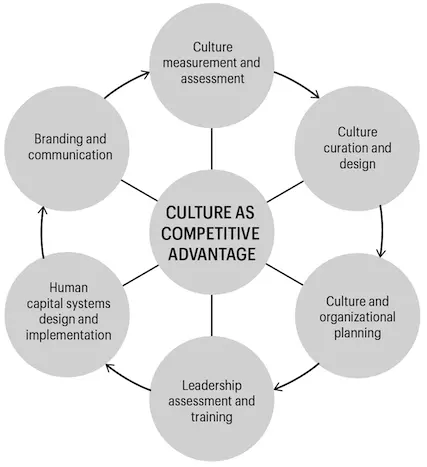 Culture measurement and assessment – understanding your current culture.
Culture curation and design – looking ahead and understanding where you want to go.
Culture and organizational planning – developing the plan for getting from Point A to Point B.
Leadership assessment and training – assessing what needs to change in order for you to move forward with your plan.
Human capital systems design and implementation – identifying and leveraging the supports necessary to unlock the potential of your people.
Branding and communication – determining when, how and what you will communicate to your various audiences and stakeholder.
Contact Us to Learn More
Whether you're looking to transform your culture, or fine-tune your current high performance culture, Waterstone can help.
Connect With A Culturepreneur Coach
Looking for a job? Resumes cannot be submitted using this form. Candidates can submit your resume or job inquiry here or visit our Careers page.