4 Ways the Pandemic Reshaped Talent Acquisition
In the two years since the World Health Organization declared COVID-19 a pandemic, organizations have seen significant changes to the way they do business – from remote or hybrid workplaces, to digitizing day-to-day operations and more. One area that has seen a significant evolution is talent acquisition.
According to the labour shortage study by the Business Development Bank of Canada (BDC):
● 45% of Canadian companies said there was a shortage of candidates to fill positions,
● 57% said new employees wanted higher wages, and
● 32% of candidates expressed a desire for more benefits.
To address these changes, talent acquisition professionals have had to change the way they recruit and onboard team members. This article explores how COVID-19 has changed talent acquisition and how companies can adapt to the new norms.
Social media: A growing platform for recruitment
Social media continues to be a useful tool for recruiting new hires and sharing positions worldwide. The COVID-19 pandemic only re-emphasized the role of social media in job promotion. According to GlassDoor, 94% of employers are now using social media as part of their hiring strategy. A smart choice, considering that the number of social media users around the world increased to 4.55 billion in 2021.
Facebook, LinkedIn, and other tools are no longer just a means of getting open roles noticed. Rather, talent acquisition professionals are actively leveraging their online presence as a tool for networking and facilitating more meaningful connections with potential hires, current employees, and industry partners. These tools also provide an excellent, accessible platform for organizations to showcase their corporate culture and draw attention to their employee value proposition – giving candidates a window into what it would be like to work for the organization.
Mastering the virtual interview
Even prior to the pandemic, technology had become an increasingly crucial tool in recruitment. Artificial intelligence can be leveraged at every step of the hiring process. It's more than just screening candidates, too. Recruiting technology allows you to expand your reach into markets that you weren't previously visible to and maintain a presence in audiences where your top talent resides. Moreover, this technology can also help you evaluate the efficiency and impact of your recruiting processes to determine where there might be opportunities for improvement.
Hosting virtual interviews over video conferencing platforms such as Skype, Zoom, and Microsoft Teams is now the standard. A Gartner poll of 334 HR leaders found that 86% of organizations are now using virtual apps to hire candidates.
Being forced into an exclusively virtual environment to keep candidates and employees safe and healthy during the pandemic opened organizations up to a number of benefits that can be continued even when in-person interviews are an option: scheduling is more flexible; factors like travel time and parking are a thing of the past;, it's most cost efficient for interviewing out of town candidates; and there is no need to book meeting rooms or coordinate refreshments in order to provide a positive experience.
As public health restrictions continue to ease across the globe, many companies will want to begin to meet candidates face-to-face once again. But for others, virtual interviewing will continue to be the norm.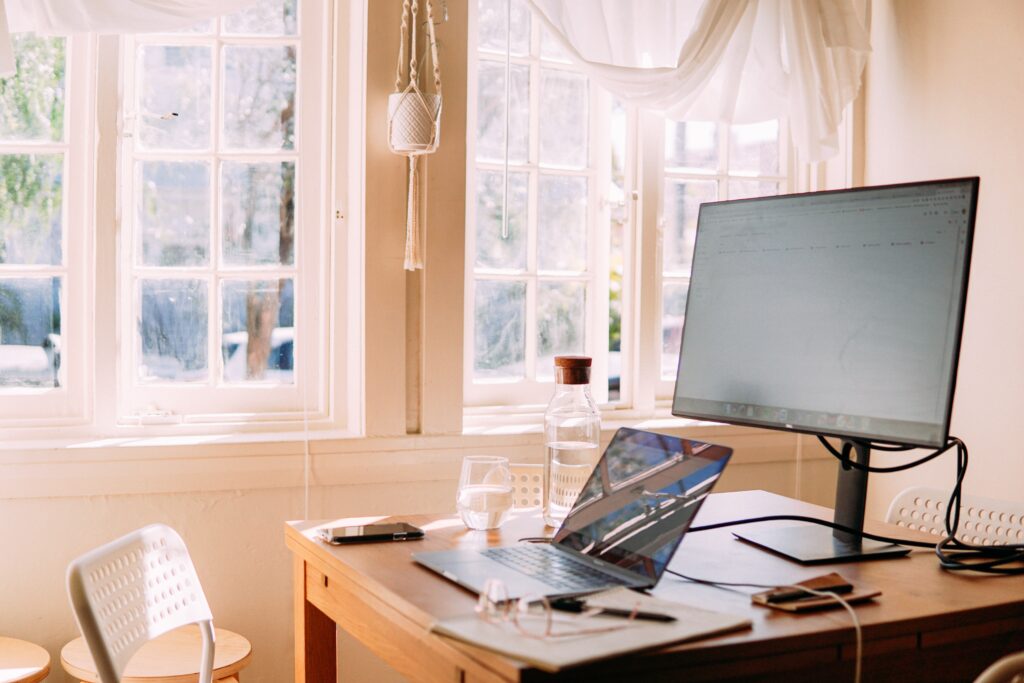 Breaking geographical barriers
Top talent can be found everywhere. But, pre-pandemic recruitment was often limited by geographical barriers and relocation budgets.
COVID-19 forced many businesses to shift to remote work setups and accelerate the digital transformation of their operations.
This gave businesses the opportunity to tap into a larger talent pool because they were no longer restricted to talent who were within the same general area as their physical office. Today in many organizations, people can work from anywhere and talent acquisition teams can recruit individuals regardless of location. By casting a wider net, organizations can engage with candidates who they might not have previously been able to reach, meaning they can acquire the very best talent, not just the best talent the local market has to offer.
Revisioning onboarding
The onboarding process offers exponential amounts of value to new hires, but can be a challenge – especially for remote employees.
Prior to the pandemic, many organizations had never considered onboarding remotely, let alone tried to effectively welcome people to the team who had never interacted with their manager or co-workers in person. Today, organizations have found ways to make the remote onboarding process both effective and efficient for all parties involved.
In addition to setting up the necessary systems and completing necessary paperwork, onboarding processes need to support new hires in getting familiar with their new roles, understanding the corporate culture, understanding policies and processes, and building relationships with the rest of the team. In a physical office, new hires have plenty of opportunities to observe and learn about these features; a remote setting, if facilitated in the right way, can offer the same value through instant messaging tools, video conferencing, and many of the other software solutions that we're so accustomed to using for connection today.
Recruit with confidence
Over the past two years, we have seen companies embrace innovation and develop new strategies to improve their talent acquisition strategies remotely. At Waterstone Human Capital, we can help you refine your hiring processes and find high performing candidates who will drive success within your company.
Book a consultation with us to discuss your hiring needs.